ma. 19.04.2021 14:00 - 16:00 Uhr
Teilnahmelink: nach Anmeldung am Do., 15.4.2021, Web-Erfa
Web-ERFA Software Development ALM/Virtualization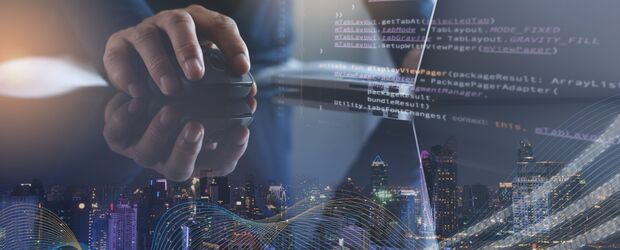 The importance of software in mechanical and plant engineering has increased significantly in recent years. Thus, the share of software has increased significantly: In 2008, the share of software in the scope of delivery of a machine was still 9%; in 2020, the software share is already 50 to 80%, depending on the product and industry. (Sources: Automation Practice, Automation Technology).
Consequently, the influence of know-how, quality and costs in software development increases enormously in relation to each machine or system produced. A confident handling of modern software development methods, an efficient software development process as well as the integration of these processes into the entire product development process are therefore of crucial importance.
The offered event "Efficient software development in medium-sized companies: From development methods to in-house process integration" therefore offers the possibility to exchange experiences around the topics software engineering as well as integration of software into the product development process.

The experience exchange events of the state association are free of charge for you. Please let us know in good time if you are unable to attend despite having registered. Thank you very much.
Dateianhänge
Jetzt anmelden!
Sie sind für diese Veranstaltung noch nicht angemeldet.