wo. 20.01.2021 10:00 - 12:30 Uhr
online
Energy Efficiency Network South Westphalia - Rhineland: Savings Targets, Measurement Concept and Third-Party Quantity Delimitation (online)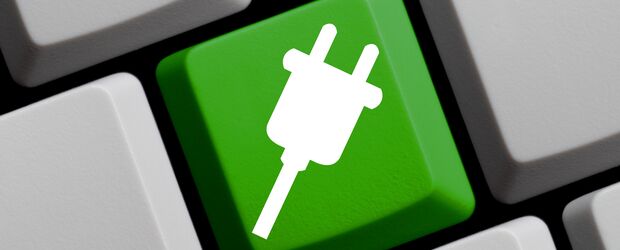 Third-party quantities are electricity quantities that are passed on to third-party end consumers within a company. Delimitations of electricity quantities that a company consumes itself are not always clear. The network meeting looks at the various aspects of third-party quantities and suitable measurement concepts.
Third-party quantities are electricity quantities that are passed on to third-party end consumers within the company. It is not always possible to clearly distinguish these electricity quantities from those that a company consumes itself. For this reason, we want to deal with the various aspects of third-party quantities and how to measure them appropriately in the company at our network meeting. For this purpose, we will deal with the corresponding measurement concepts and their standard requirements (DIN ISO 50003, 50006 and 50015).
The experienced energy efficiency auditor and new network moderator Joachim Sokoll will guide us through the topics. On behalf of the VDMA, he is taking over the moderation of the energy efficiency and climate protection network Südwestfalen Rheinland. He will discuss the kWh and CO2 savings targets with the participants. The participants are asked to prepare their planned targets and the corresponding measures for achieving the targets in advance. These can then be presented orally or via PowerPoint presentation to all participants in a maximum of ten minutes.
In accordance with the Federal Initiative Energy Efficiency and Climate Protection Networks, we have also succeeded in expanding the topics of energy efficiency to include climate protection topics, so that the participants in this network meeting can also benefit from this information - if desired and relevant. The German government has adopted a cross-sector Energy Efficiency Strategy 2050 and has thus set itself ambitious energy efficiency targets. The VDMA supports these goals and, together with the Federal Government, is working with this network to increase energy efficiency and reduce greenhouse gas emissions.
At the end of the event, the topics for the next network meetings will be determined.
Agenda
TOP 1 Welcome, news on the federal initiative and round of introductions
Isabell Vartzbed, Assistance
VDMA Climate & Energy Forum
TOP 2 Survey among the participants: Savings targets and planned measures of the participating companies
Joachim Sokoll, Moderator
Energy Efficiency and Climate Protection Network South Westphalia on behalf of the VDMA
TOP 3 Requirement of the DIN ISO 50001-2018 energy management system on the topic of measurement concept, calibration law and third party quantity delimitation
Joachim Sokoll
TOP 4 Determination of further network topics
Participants and Joachim Sokoll
TOP 5 Final discussion
All participants
Registration deadline:
18.01.2021
Moderation:
Phillip Kübber
Event language:
German
The event will take place online using the IT tool GoToMeeting. Three days before the event, registered participants will receive a confirmation of participation and the technical details of the tool including a dial-in link. If you are unable to attend despite having registered, please send us a short message.
Please note that this type of event is a fixed group of participants. If you are interested in participating, please contact
phillip.kuebber@vdma.org
.
Participation in the event is free of charge.
Information on data processing
We store and process your previously provided personal data for registration and execution of the event. Your data will only be passed on to third parties (such as lecturers or co-organisers) insofar as this is necessary for the proper implementation of the event.
You have the right to object to data processing at any time for reasons arising from your particular situation.
If you have any questions in this regard or wish to object to data processing, please contact Annette Petereit,
annette.petereit@vdma.org
, Tel. +49 211 68774818.
Organizer
The event is offered in cooperation with ProduktionNRW. ProduktionNRW is the competence network for mechanical engineering and production technology in North Rhine-Westphalia and is run by the VDMA NRW. ProduktionNRW sees itself as a platform for networking, informing and marketing companies, institutions and networks among themselves and along the value chain. Significant parts of the services provided by ProduktionNRW are funded by the European Regional Development Fund (ERDF).
Jetzt anmelden!
Sie sind für diese Veranstaltung noch nicht angemeldet.