do. 21.01.2021 10:00 - 12:00 Uhr
***Fully booked***No more registration possible***Lean: Compass Lean Management (online)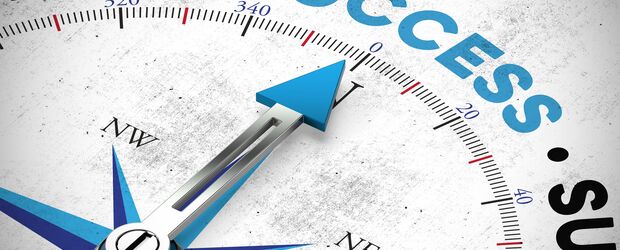 Lean manufacturing is the leading concept of companies to reduce waste in processes, increase productivity and continuously improve operations. The event takes up these topics and is based on the VDMA study Compass Lean Management.
For more than a quarter of a century, lean management has been one of the leading concepts for continuously improving companies and their culture, processes and, last but not least, their employees. The underlying ideas are even much older. Many companies have already successfully focused consistently on value-adding activities and established an interdisciplinary way of thinking along value streams.

Lean approaches remain relevant across all industries. Above all, it is crucial to understand the holistic and long-term view of Lean Management. In particular, which ones focus on the needs of the customer and how to build on a transparent and open collaboration of all people in the company. And not only in production, which is usually the starting point and basis of lean efforts.

What can the participants expect from this event? In the one-and-a-half hour session, the most important points from the new VDMA publication "Kompass Lean Management" will be presented first. Felix Prumbohm from VDMA Business Advisory will focus on the goals and principles as well as the perspectives for successful implementation. He will also refute the usual prejudices about Lean Management and discuss a few selected methods and tools. Above all, we are looking forward to your own experiences and your questions in the open discussion that will follow.

The exchange of experiences is aimed at specialists and managers from the fields of Lean, CIP, production and order processing.

Agenda
TOP 1 Welcome
Carsten Rueckriegel, ProductionNRW

TOP 2 Compass Lean Management
Overview of the new VDMA guideline
Felix Prumbohm, VDMA Business Advisory

TOP 3 Discussion and exchange of experiences
All

TOP 4 End of the event, further questions and next dates
Carsten Rueckriegel

Moderation: Carsten Rueckriegel
Deadline for registration: 19.01.2021
Event language: German

Before the event, registered participants will receive a confirmation of participation and the technical details of the online tool including a dial-in link. If you are unable to attend despite having registered, please send us a short message.

In the interest of an efficient dialogue, we have limited the number of participants. Registrations will be considered in the order in which they are received.

The participation in the event is free of charge.

Information on data processing

We store and process your previously provided personal data for the purpose of registration and the implementation of the event. Your data will only be passed on to third parties (e.g. lecturers or co-organizers) if this is necessary for the proper execution of the event.

You have the right to object to data processing at any time for reasons arising from your particular situation.

If you have any questions in this regard or object to the data processing, please contact Annette Petereit, annette.petereit@vdma.org, Tel. +49 211 68774818.

Organizer

The event is offered by ProduktionNRW. ProduktionNRW is the competence network for mechanical engineering and production technology in North Rhine-Westphalia and is organized by VDMA NRW. ProduktionNRW sees itself as a platform for networking, informing and marketing companies, institutions and networks among each other and along the value chain. Essential parts of the services provided by ProduktionNRW are funded by the European Regional Development Fund (ERDF).
Jetzt anmelden!
Sie sind für diese Veranstaltung noch nicht angemeldet.