mar. 27.07.2021 13:30 - 17:30 Uhr
Technologiezentrum PULS der Hochschule Landshut, Bräuhausgasse 33, 84130 Dingolfing, Deutschland
Lab-Tour: New approaches to production optimization at the PULS Technology Center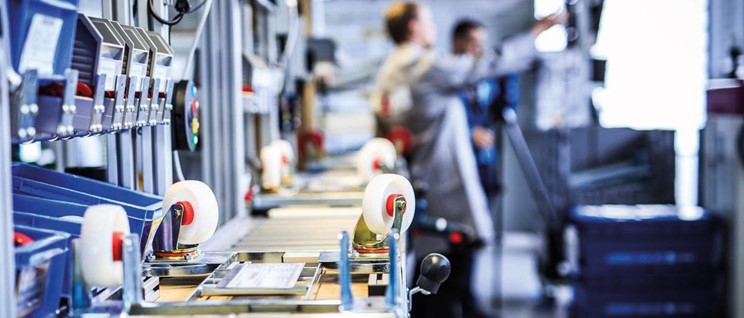 Germany has one of the highest factor costs in the world. However, productivity growth in Germany has stagnated at 1-2% for two decades. What can we do?
Prof. Dr. Markus Schneider, a proven expert in production optimization, will show you in his presentation how you can increase your employee and area productivity by 30-60%. The approach is based, among other things, on smart process solutions, intelligent automation and the patented "O-cell".
In all manufacturing companies, the processes of order processing are planned and controlled. However, the right understanding of the complex production logistical interrelationships is often lacking for the perfect production process. Alexander Zipfel, Head of the Mittelstand 4.0 Competence Center Augsburg, explains the added value of having the right information available.
Jetzt anmelden!
Sie sind für diese Veranstaltung noch nicht angemeldet.