Thu. 29.07.2021 10:00 - 11:30 hrs.
Online
Smart Maintenance - The attentive machine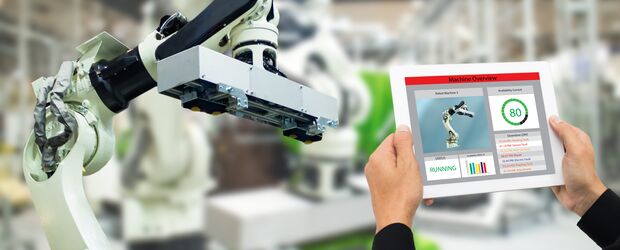 The machines and plants are becoming technically more complex. Maintenance is becoming an essential success factor to ensure the availability of the plants. The challenges and goals of maintenance are to avoid unplanned downtimes, to ensure a high level of plant availability and to reduce expenditure on personnel and materials
Predictive maintenance strategies and digital assistance systems form a solution approach to meet the challenges cost-effectively. At the same time, it is considered difficult to identify where the use is worthwhile due to the scope and complexity of plants, machines and components
Thus, the virtual event will address the following key questions:
How to get started successfully with collaborative research?

What data quality is needed to develop valid prognosis models?

How can failure predictions be implemented and improved in a practical way?

Which possibilities exist on the market and which developments are relevant for the future?
Keynote speeches alternate with interactive dialogues and moderated exchanges of experience. Take advantage of the opportunity to contribute your own challenges and to enter into direct exchange with the speakers.
We look forward to your registration for the web event!
The event is free of charge for VDMA member companies.
Please note that only limited seats are available in the webinar. You will receive the dial-in link for the event on 28 July 2021.
Information on data processing
We store and process your previously provided personal data for registration and execution of the event. Any further disclosure of your data to third parties (such as our co-organiser) will only take place to the extent necessary for the proper execution of the event. You have the right to object to data processing at any time for reasons arising from your particular situation. If you have any questions in this regard, please contact Romina Neusel, romina.neusel@vdma.org, Tel. +49 69 66 03-11 92.
For further information, in particular on your individual rights and general information on the handling of your personal data at the VDMA, please visit www.vdma.org/datenschutz.
Sign up now!
You are not signed up for this event yet.